£100,000 lottery funding given to suspected illegal faith schools
Investigation by The Independent finds public money has been funding suspected illegal faith schools in the UK amid child-protection concerns
According to Rapporteur Report From, Independent, Link, Suspected illegal schools have been awarded more than £100,000 in public funds despite being flagged on a government watch list, The Independent can reveal.
The Big Lottery Fund has awarded £116,750 to seven ultra-Orthodox Jewish schools that the Department for Education has identified as suspected illegal schools.
In application forms, obtained under freedom of information rules, four of the groups explicitly stated that they were operating as schools or applied for funds as "yeshivas", meaning schools in Yiddish, despite not being registered with the Government.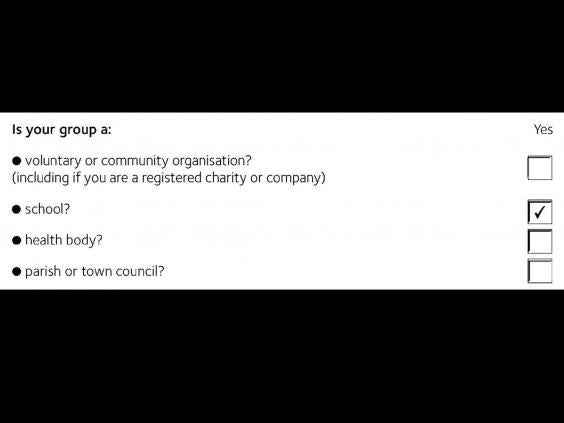 Other applications were made by institutions or charities that registered at the same addresses as the suspected illegal schools.
Serious concerns have been raised about unregistered religious schools, where children are often taught only religious studies in extended school days that can last between 6am and 10pm. Lessons in some schools are conducted only in Yiddish and Hebrew and pupils can leave with little English and no qualifications.
Teachers are not required to hold any formal qualifications and are not subject to any background checks. Former pupils of other unregistered schools – not those that applied for lottery funds – have made allegations of physical and sexual abuse.
An internal briefing memo by DfE officials cites 27 suspected illegal ultra-Orthodox Jewish schools that they believe are operating in London.
All of the eight grant applications made to the Big Lottery Fund over the past five years are for activities outside of normal school hours, including weekend learning programmes, breakfast clubs, summer camps, evening and after-school clubs or reading programmes. Campaigners claim this is to help them exert greater control over the lives of young people.
In one example a "school" was awarded £10,000 to fund a "weekend learning programme" for 70 students between the age of nine and 13 under its company name, Talmud Torah D'chasidei Gur Ltd. The institution owns a registered independent primary school at a different address, but the address supplied to the Big Lottery Fund is listed by the DfE as the location of a suspected illegal school.
In another example, Mesifta Talmudical College, also on the DfE's list of suspected illegal schools, received £9,995 of lottery funding for a summer camp to take away 40 children. The college was subsequently temporarily closed down by the fire brigade for health and safety failings that a report found posed a serious risk to life. Hackney London Fire Brigade Commander Steve Dudeney told a public committee there was evidence children were made to sleep there overnight.
Last year the Charity Commission published an investigation into the college for irregularities in its accounts and found that charity trustees had breached their legal duties in failing to disclose financial documents to authorities on time.
Other applicants asked for money for a "kosher library" or claim to be saving boys from becoming disadvantaged through lack of education opportunities.
The findings follow a previous investigation by The Independent which revealed in April that more than 1,000 children are attending illegal faith schools in London. Former pupils say some of the schools are believed to have been operating in this way for decades, meaning generations of boys may have been denied an education and been put at risk.
Campaigners and former pupils say children are being let down due to repeated failures to identify and shut down the schools, citing concerns that authorities are failing to manage the situation.
A former pupil of an illegal ultra-Orthodox Jewish school, Izzy, who left the community in June 2015, told The Independent he felt let down by authorities. He said of the schools: "They believe kids should spend the whole time learning Torah. The result of this is kids don't get any secular education.
"Before the age of 13 the hours are usually 7am to 6pm, once you go to school from the age of 13 it's from 7am to 10pm. You come in the morning, you learn, you pray, you eat, repeat.
"I can only speak for myself, but for me it had a very negative effect. I suffer from anxiety to his day, which I believe is due to the conditions in which I was raised. As a kid I was physically abused as were all my peers – corporal punishment was the way you disciplined children. It definitely had a negative effect on me."
Emily Green, chair of Gesher EU, an organisation that supports ultra-Orthodox Jewish people who leave the community and enter mainstream British society, told The Independent that illegal schools were a way of restricting children's interaction with mainstream British society and ensuring their experiences were limited to faith communities.
She said many of the funding applications represented ways of the ultra-Orthodox Jewish community "having control over what the children are doing – the more they are supervised or controlled the more input they can have in influencing them".
She added: "Knowledge is power and illegal schools make sure children's career prospects are limited. Lying isn't an issue for them. It's all about getting what they want."
A Big Lottery Fund spokesperson said: "We fund 12,000 projects each year that support people to improve their lives and communities, some of which may take place within school premises. We do not provide funding for academic activities or activities within the school curriculum.
"All of the organisations met our eligibility criteria when they were awarded funding, due to their status as either a registered charity, registered company, registered school or community group.
"We carry out a number of checks relevant to the nature of the project and monitoring is proportionate to the size of the grant. If concerns are raised about particular projects we put extra checks and monitoring in place."
The spokesperson said the BLF was unable to comment on specific grant applications and could not reveal its internal vetting procedures for projects, in case the information was used by fraudulent groups to exploit application loopholes to their advantage.
A Department for Education spokesperson said: "Unregistered schools are illegal and unsafe. We have given Ofsted additional resources to root them out and we will take action, including closing the school or working with the police as necessary.‎ Where children are being put at risk or not receiving a suitable education, local authorities and the police have clear powers to intervene."
نظرات